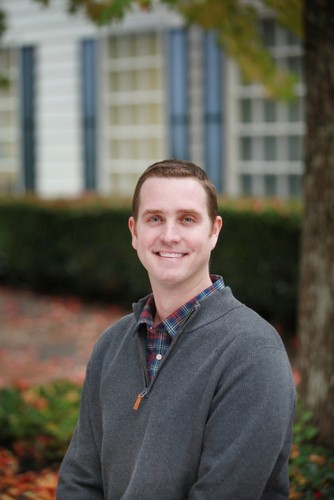 Dr. Q
Dr. Gebeau or "Dr. Q" graduated from Loma Linda University Dental School with honors in 2005. He was one of only 9 students to be recognized and awarded for his clinical skills. During his senior year, he served as a student instructor in the undergraduate oral and maxillofacial surgery clinic.
As an undergraduate at Pepperdine University, he majored in public relations with an emphasis in biology and also completed the pre-medical program. While there, Dr. Gebeau helped lead the men's water polo team to their first NCAA Championship. In 2007 he was honored with an induction into the Pepperdine Athletics Hall of Fame. Dr. Gebeau and his wife Tara are thrilled to be back in Oregon along with their son Will and daughter Nia. Dr. Gebeau has volunteered on overseas dental mission trips to Russia and Fiji. When he is not practicing dentistry, he enjoys spending time with his friends and family, listening to music, snowboarding, surfing, kayaking, hiking, camping and especially being a father. Visit Our Facebook page: Click Here
Post Graduate Training & Certifications
Doctor of Chiropractic
Other thing
Another thing
Humanitarian Efforts
A huge THANK YOU goes out to all our wonderful patients who have generously donated funds to help support our mission to bring clean water to villagers in Zambia, Africa. Our patients and staff provided enough money for almost 250 people to gain access to a borehole well, installed by World Vision, like the one pictured here. Now the children do not have water-borne diseases, the girls are not spending their days hauling water and are able to attend school, and the women have time to maintain gardens or sell small items for extra family income. This clean water gives life...and it gives hope for a better tomorrow. Speaking for the people of Zambia, thank you for your tremendous generosity and love! For more information, please ask any staff member or see (www.waterafrica.org).
Dr. Gebeau's entire team is committed to serving our local and international communities through volunteer dentistry. We have partnered up with Loma Linda University School of Dentistry and Medical Teams International (formally Northwest Medical Teams) providing dental care to thousands of patients around the globe in Mexico, Honduras, Indonesia, Russia, and Fiji. Please ask if you would like to get involved with any of our future teams. We would love to have you along.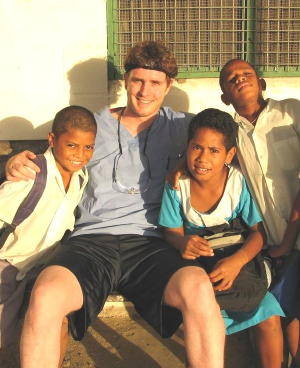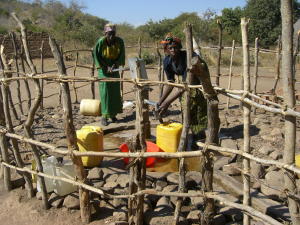 Global:
Water Africa - waterafrica.org
Missions to Fiji and Russia - lluglobal.com and medicalteams.org
Local:
Compassion Clinic - compassionconnect.com
Tooth Taxi - smileonoregon.org
Both the Compassion Clinic and Tooth Taxi are similar in that they serve and provide free dentistry to those in need in the greater Portland area. They rely on local dentists, hygienists and assistants to provide these services. We feel it is our duty and honor to lend our expertise to help support the underserved community.
Foundation for Retinal Research
We were first introduced to the Foundation for Retinal Research by one of our patients, who is an amazing young lady, and is affected by this retinal degenerative disease. Once you meet her you can't help but want to be involved. 100% of the proceeds go directly to the research being conducted to find a cure. One of the amazing aspects of this organization is that her DNA is being used to conduct the research!
Chelsea Hicks Foundation - chelseahicksfoundation.org
2014 was our inaugural year supporting the Chelsea Hicks Foundation. This wonderful organization collects unused children's costumes to give to children "living" at Doernbecher Children's Hospital. It helps them play, laugh, and be kids as they face their journey to recovery. We are excited to continue to support them in the future!
#158 Tigard American Legion - americanlegion158.com
Every year, in the month of December, we host a toy drive. We encourage staff, patients, and community members to donate toys for children who may not otherwise get a special gift on Christmas morning. In 2014, an inspirational young lady, whose birthday happens to be in December, encouraged her party guests to bring toys for our offices' toy drive instead of for herself. We are so blessed to have such incredible people be a part of our patient family! We donated the toys to #158 Tigard American Legion, which not only wraps and delivers these toys but also provides other invaluable services to veterans and their families.
Good Neighbor Center of Tigard - goodneighborcenter.org
We host food drives typically in November, but also during the summer months when local community centers and shelters are in the most need of food donations. We strive to support the Good Neighbor Center of Tigard whenever possible. They not only help homeless families by providing a place to stay but also give them the tools for success in the future. They have programs ranging from assisting in job placement, housing subsidies, and after-school tutoring and summer camps for kids. They do a fantastic job empowering people!
Whether helping locally or globally, it is a cornerstone of what we believe in at Q Family Dental. We encourage support in any or all of the charities we are involved with, or one you feel passionate about. Even a little help can make a big difference!